Joyful Heart
Heart of Sorrow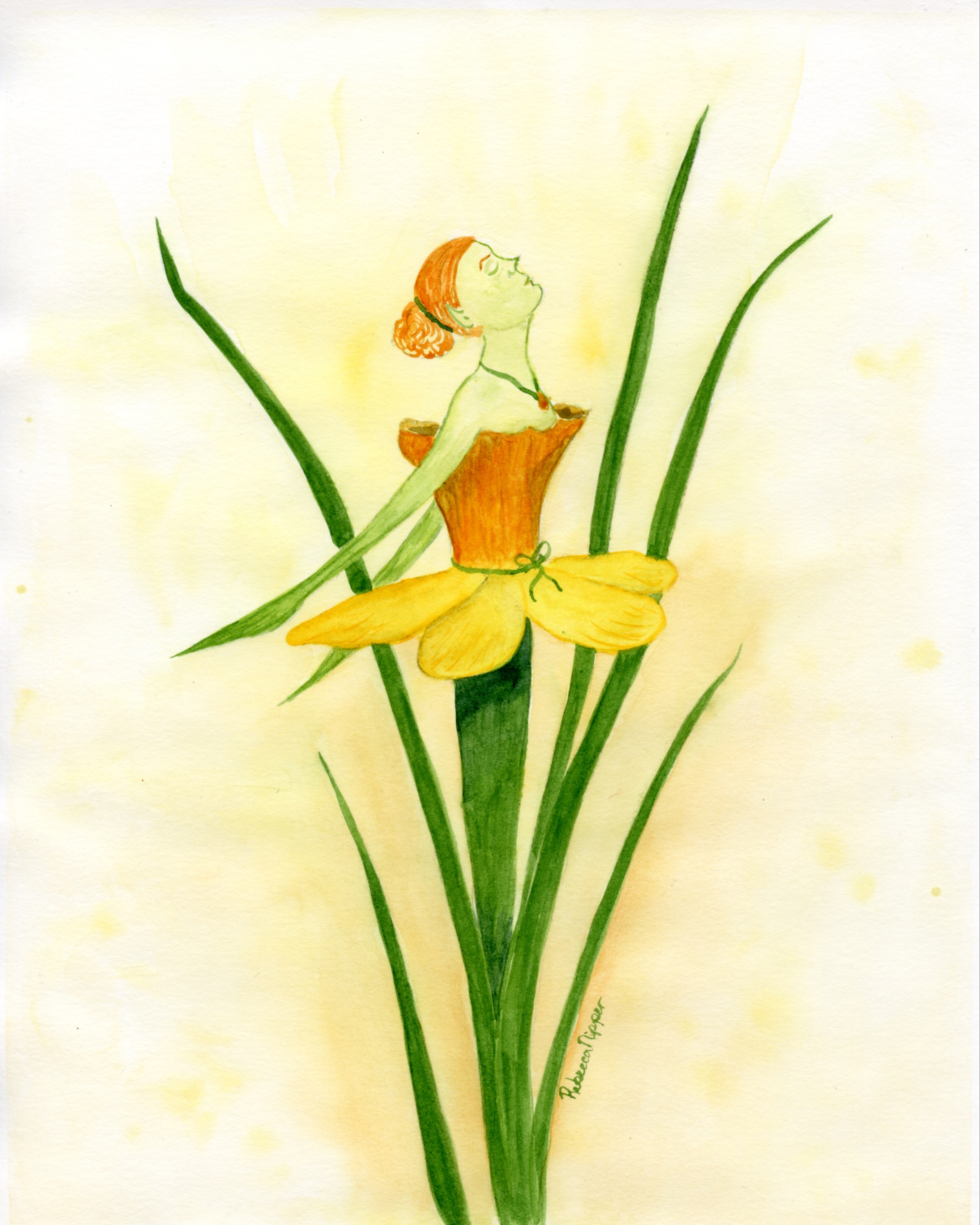 Flower Spirits- Daffodil Dancer
Fae Kitty
Lotus Faerie
Tranquil Pond
Joyful Heart
Joyful Heart expresses all of the happy and positive elements that are manifested from the heart. With this painting I wish that everyones heart be full of joy, love and happiness.Referencing the Victorian Language of Flowers this painting features the following flowers and their meaning:Sweet Pea is a symbol of blissful pleasure and was given as a means to say thank you for a lovely time.Forget-me-nots are considered a token of true love and memories.Tulips are a declaration of love and a symbol of the perfect lover. Variegated tulips mean that one has beautiful eyes.Spider Flower was given when sending the message to "Elope With Me" denoting the impulsive nature that matters of the heart can generate in love.Peonies represent a happy life and a happy marriage.Butterfiles symbolize the promise of many years of happiness are to come.The Ladybug represents love, luck and positivity.And lastly the Hummingbird, a healer that brings with them love, good luck and joy.
Heart of Sorrow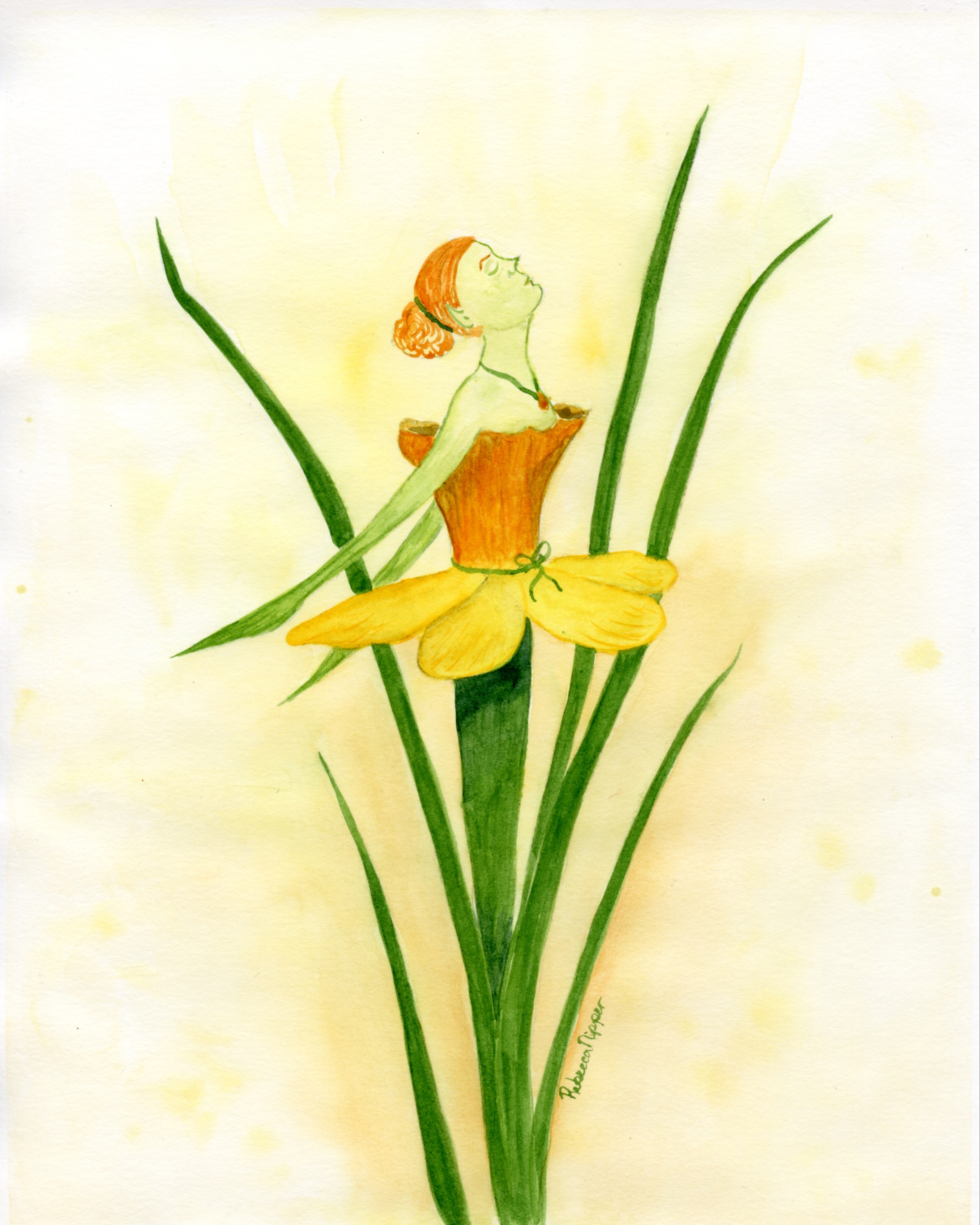 Flower Spirits- Daffodil Dancer
In my wold faeries are born from flowers much like a butterfly would emerge from a chrysalis. My flower spirits series is meant to show the faeries as they emerge from their slumber and begin life as faeries.
Fae Kitty
Lotus Faerie
Tranquil Pond
4x12 inch watercolor mounted on birch cradle.